READY FOR A CHANGE?
We can work together on such issues as coping with stress, dealing with loneliness and loss, overcoming anxiety and depression, or recovering from addictions. If you are feeling stuck, I can help you overcome obstacles and find new direction and purpose. And if your closest relationships are suffering, I can help you find the tools to improve communication, overcome loss of trust, strengthen your bonds and regain intimacy.
MY SERVICES
Individual Counseling

Are You Worried That Your Relationship Or Marriage Is In Trouble? Do you often get into heated arguments with your spouse over what seem like trivial matters? Has there been a breakdown in communication in your relationship that makes you feel like you are only talking to yourself sometimes?  READ MORE>>>

Do You Want To Get The Most Out Of Your Marriage? Are you and your partner about to tie the knot and want to get a jump-start on a healthy marriage? Are you experiencing stress or apprehension about making this commitment and seek premarital guidance to instill greater confidence or allay any fears? READ MORE>>>

Has Infidelity Damaged Your Marriage Or Relationship? Are you struggling to come to terms with an unfaithful spouse or partner and want to make sense out of the anger and shock? Are you feeling wounded or punished and want to know how and why this could happen to you and your relationship? READ MORE>>>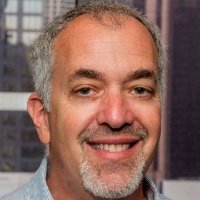 MY BACKGROUND
I know pressure can take a toll
I offer my own life experience as a former executive, leadership coach, husband and father, along with my passion for helping people live meaningful lives. I became a therapist following a successful career as an internet, entertainment and technology executive. I have experienced first-hand how the pressures of life can take a severe toll on emotional wellbeing, and how counseling can truly help us find the answers that we seek.