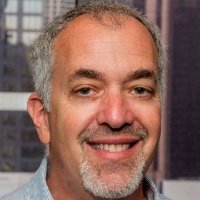 I offer my own life experience as a former executive, leadership coach, husband and father, along with my passion for helping people live meaningful lives. I became a therapist following a successful career as an internet, entertainment and technology executive. I have experienced first-hand how the pressures of life can take a severe toll on emotional well being, and how counseling can truly help us find the answers that we seek.
We can work together on such issues as coping with stress, dealing with loneliness and loss, overcoming anxiety and depression, or recovering from addictions. If you are feeling "stuck," I can help you overcome obstacles and find new direction and purpose. And if your closest relationships are suffering, I can help you find the tools to improve communication, overcome loss of trust, strengthen your bonds and regain intimacy.
My office in Manhattan Beach is easily accessible from anywhere in the South Bay including Hermosa Beach, Redondo Beach, Palos Verdes, El Segundo and Torrance.
My Approach to Therapy
Many of us find ourselves in life with questions and a desire for change, but we feel stuck and don't know how to begin creating that change. We may have tried every resource we have to address our questions and we still don't know how to move forward.
My clients find that our work together has been a source for solutions. They tell me that they are sometimes surprised that the path to those solutions has taken them not on a search for how to change, but into a closer examination of what is unique and essential to them.
We call this the paradoxical theory of change: stay focused on what is now, and from that awareness the potential for new meaning and change emerges.
Our work together is grounded in three principles: awareness, acceptance and action.
Much of what we need to do is stay with what is, be open to what is real for us right now, and explore where that takes us. My approach places great emphasis on present awareness of what we are experiencing.
Often our present experience is shaped by our past experiences, and looking at the past is useful in the process of present awareness.
The process of acceptance is not one of resignation. It is a journey of transformation. We begin to see our world from new points of view, allowing for new choices and greater opportunities for fulfillment and serenity.
When we reach acceptance of the experience that is unique to each one of us, we can then take intelligent actions to care for our own needs and goals.
For couples and families in particular, what's important is not simply to improve communication, but to recognize the destructive patterns that emerge in relationships and to help each partner understand each other's role in this pattern as well as the deeper underlying reasons for these negative behaviors. Many times, what first appears to be attacking behavior is often paradoxically revealed to be a desperate bid for closeness. Similarly, withdrawing behavior is often revealed to be associated with a fear of irrevocably disappointing the other. Through couples counseling, these destructive patterns can be identified, and their underlying fears and motivations made visible. With a deepening understanding, empathy emerges and newer, healthier interactions can form.
My Services: Individuals, Couples, Men's Issues & Executive Coaching
I work with individuals, couples and families on a wide variety of issues, with a special focus on self-esteem, career challenges, personal fulfillment, and rebuilding relationship intimacy. I also focus on men's issues, especially with those who might be uncomfortable with the idea of trying therapy. While I believe that understanding the past is important, my approach is very focused on deepening self-awareness and making meaningful changes happen now. I offer a safe and accepting environment along with a direct "get down to business" style so we can get the heart of the matter quickly.
Individual adult and teenage clients find therapy effective in addressing:
Depression
Anxiety
Trauma
Low Self-esteem
Lack of Purpose
Grief and Loss
Shame and Guilt
Addictions
Life Crisis
Loneliness
My work with couples focuses on deepening communication and understanding, and increasing empathy and trust. I work with couples on many issues including:
Infidelity and Loss of Trust
Barriers to Effective Communication
Conflict Resolution
Effective Parenting
Lack of Closeness and Intimacy
Unresolved Resentments
Addictions and Co-dependence
Financial Pressures and Job Loss
Men today are increasingly challenged to understand what it means to be masculine. Today's man faces conflicting demands, many of them self-imposed, to be the perfect provider, husband and father, and societal and economic pressures can make it very difficult to live up to these demands. The inability to be able to support the family financially due to under-earning or job loss can create a deep sense of inadequacy and shame. Men feel increasingly expected to be more "emotionally present" and supportive of their partners, yet don't know how. Men are frequently taught that it is "unmanly" to express their emotions and don't know where to turn when feeling overwhelmed by such feelings as loss, anger, fear or inadequacy. Despite these unique issues and more, men are often reluctant to admit that they don't have all the answers and to seek help through therapy. My experience coaching and mentoring men of all ages has enabled me to work with men on a "man to man" basis. I am direct and to the point. We can work with issues such as:
Anger Management
Stress
Self Doubt
Relationship Problems
Work Problems
Addictions
Depression
Fear of Failure
Executives and managers are exposed to significant day to day stress. My earlier experience as an executive in large, midsize and smaller companies has given me significant insight and sensitivity to how difficult it can be to cope with these difficulties. Pressure to perform financially, meet deadlines and deliver results can take a severe emotional and physical toll on one's wellbeing and on significant personal relationships. These pressures don't stop at the end of the business day, especially as managers increasingly feel the need to be available 24/7. I provide both counseling and coaching to executives on such issues as:
Leadership challenges
Emotional Intelligence
Finding Work-Life Balance
Team Building
Doubts and Insecurities
Lack of Fulfillment
Fear of Failure
Fear of Success
Peer Rivalries
Gaining support and commitment
Career / Job Change